Description:
This fantastic Thomas E. Wilson advertising piece measures approximately 14"x21". Based on the company history of changing its name to Wilson & Co., I place the age of this item between 1915 and 1918. There are Wilson basketball guides that use this image as well that are from 1918. The item was purchased from Ebay on October 1, 2004.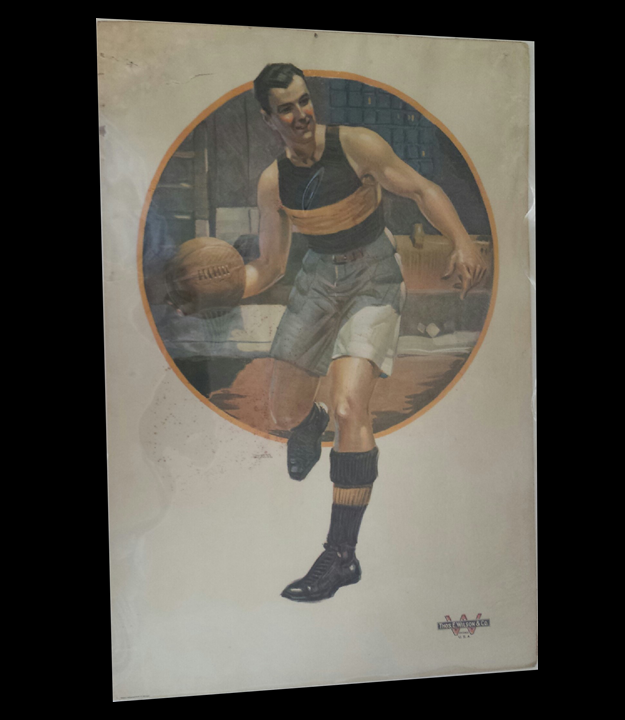 Category:
Advertising Pieces
Sub Category:
Wilson Advertising Piece - 1918
Year Acquired:
2004
Manufacturer Artist:
Thos. E. Wilson & Co.