Description:
This booklet does not have a date. However, Pennsylvania Rubber Company apparently put "form numbers" on the back of their booklets. The 1949 booklet shows form #1073. This simply says "881" on the back, which I assume is older. In addition, the booklet appears to be introducing Harry H. Rice as their basketball expert. In the 1949 booklet, they expound on Mr. Rice's credentials, saying he played basketball at Univeristy of Iowa under coach Sam Barry. They also say that he is now manager of Athletic Goods Sales at Pennsylvania Rubber Co. This booklet seems to pre-date that elevated status with the company. The booklet also seems like a warm-up to the 31 pp. book in 1949. This one is only 14 pp. in length. I'm estimating the booklet to be from 1947.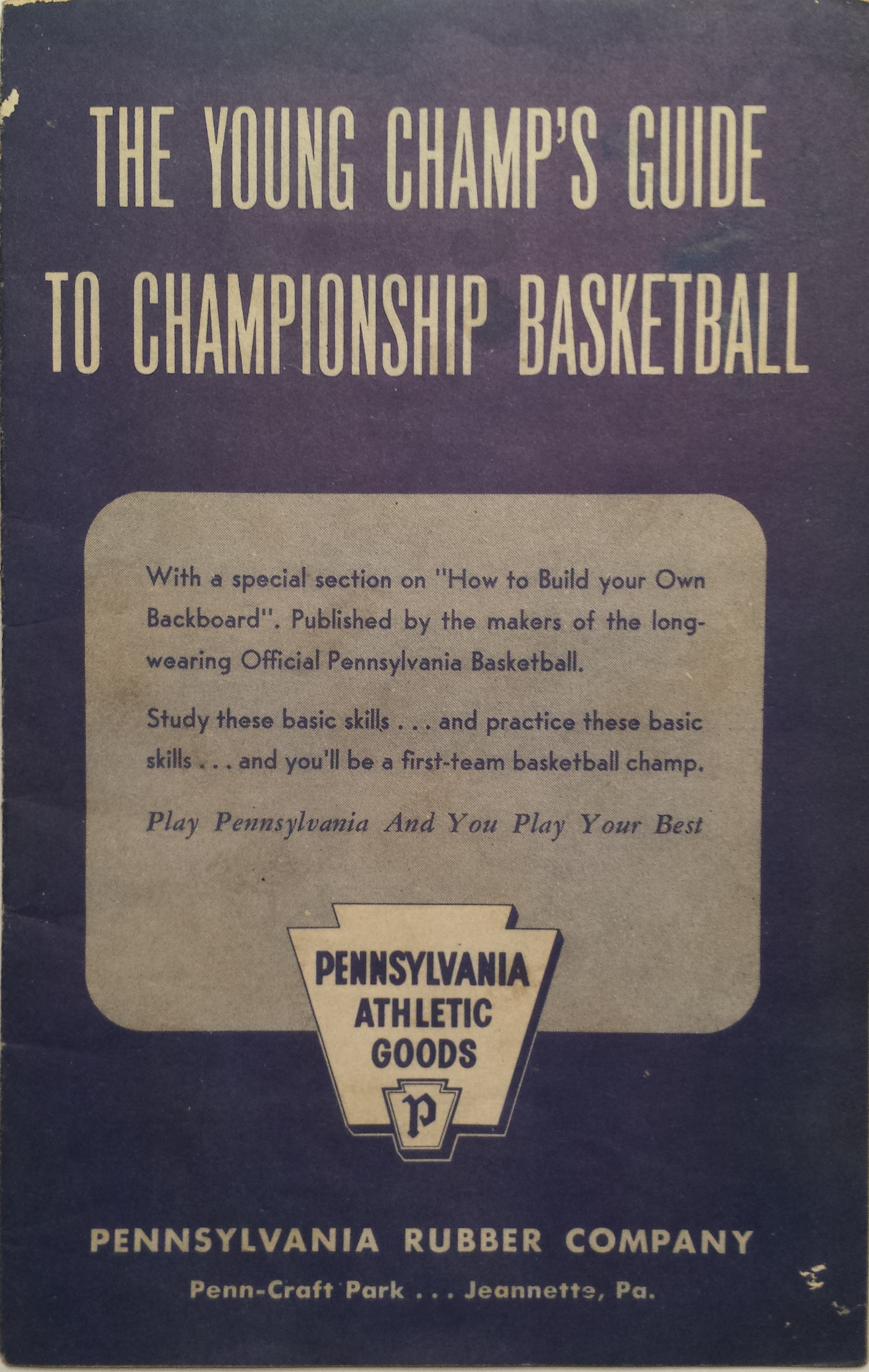 Category:
Booklets: Rubber and Shoe Companies
Sub Category:
Pennsylvania Rubber Co.
Condition:
Good
In Collection:
Yes
Manufacturer Artist:
Pennsylvania Rubber Company