Description:
Published and edited by the National State High Schools Athletic Association, 104 pp. There were no page numbers included in the booklet. However, the index references both page numbers and play numbers. This year the booklet introduced the 1970 Simplified and Illustrated Rules Book as an advertisement in the back.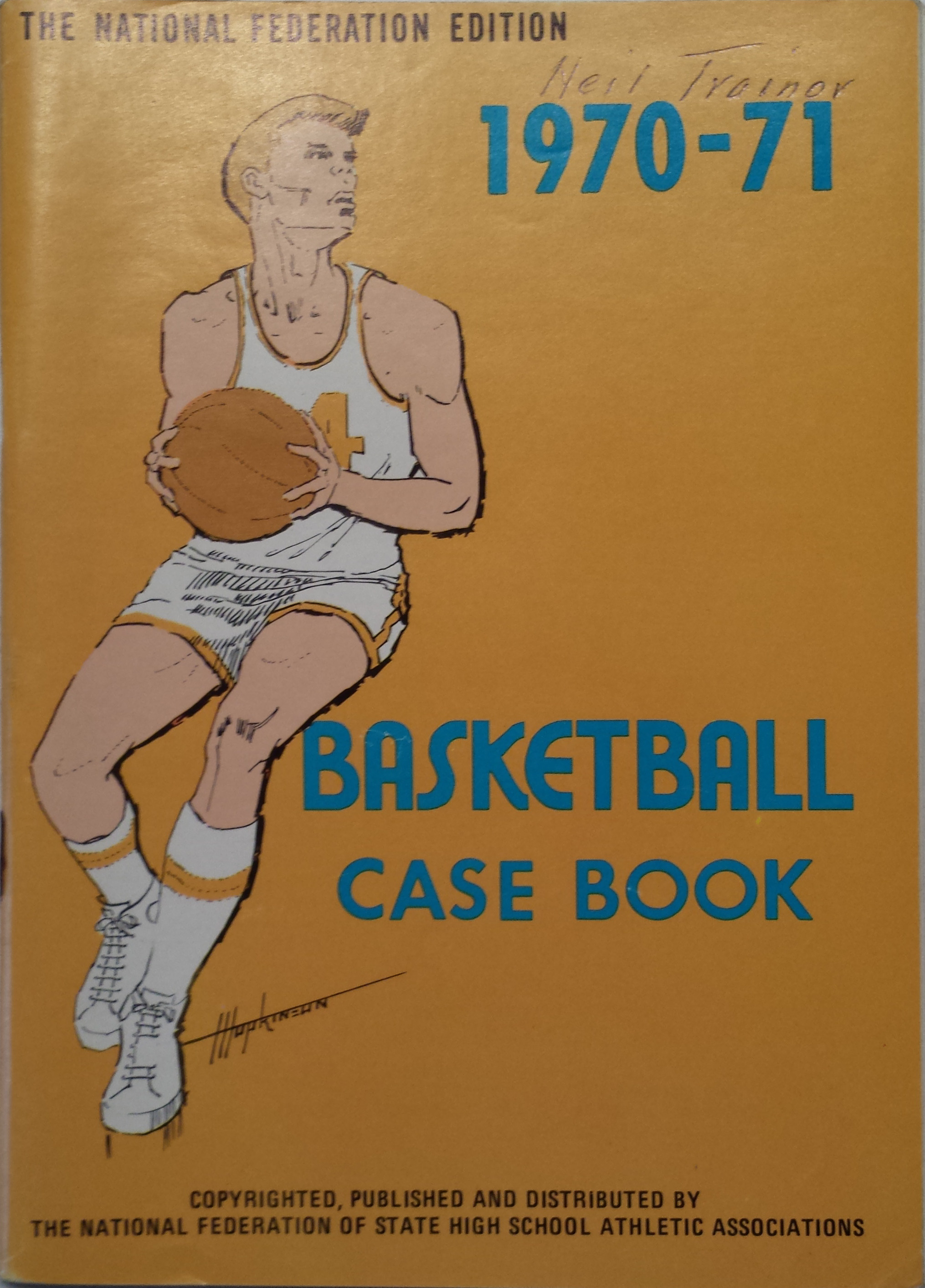 Category:
Booklets: National Federation/NCAA
Sub Category:
Nat'l Fedn. Play Situations/Case Books
Condition:
Very Good
In Collection:
Yes
Manufacturer Artist:
National Federation State H.S.A.A.